DAY - 3
NEW SECTION - 1 : HELLO MY DEAR KIDS! WELCOME


"Mistakes are proof that you are TRYING"
"Unknown"
NEW SECTION - 2 : QUICK VIEW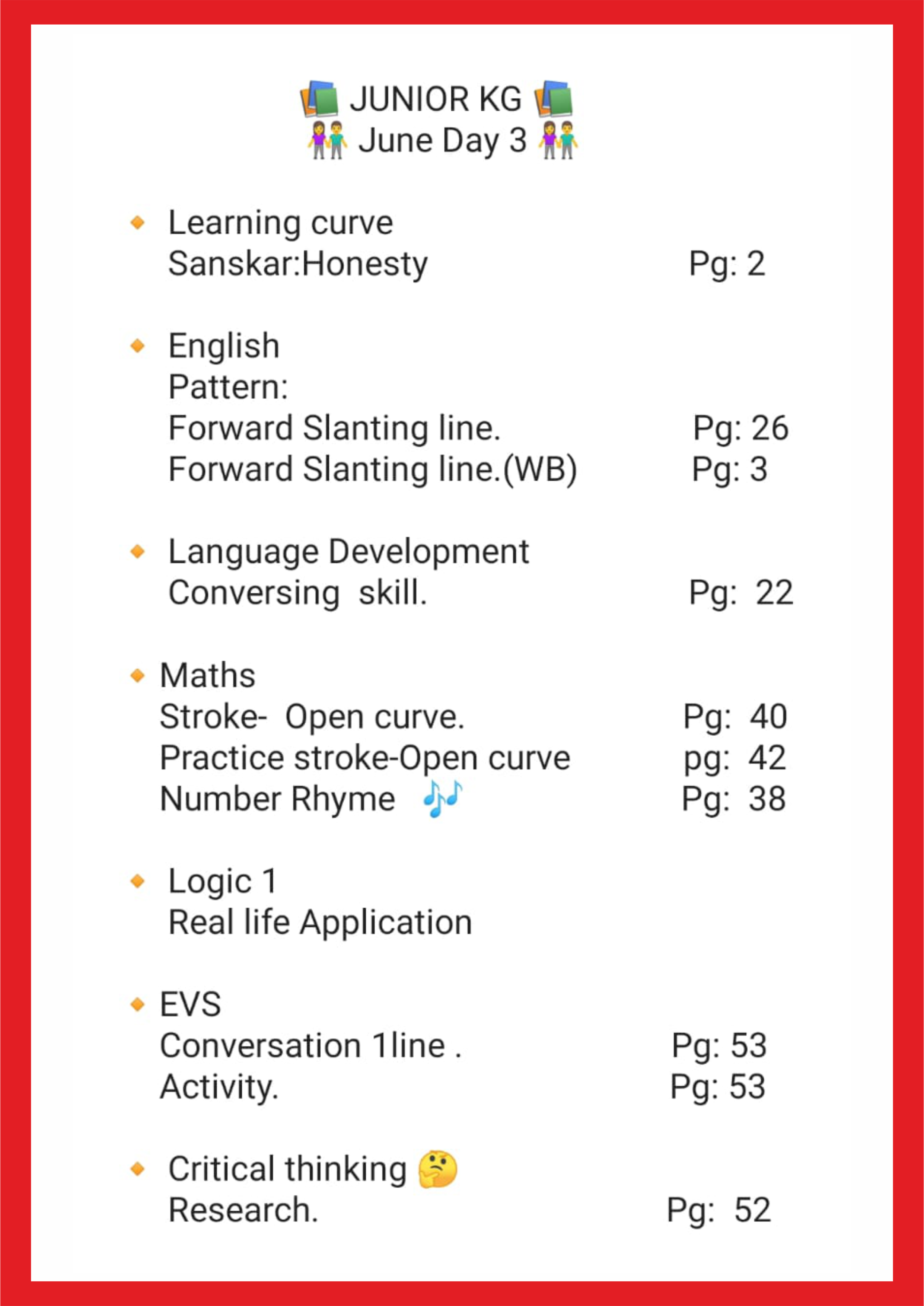 NEW SECTION - 3 : CLASSROOM VIDEO
NEW SECTION - 4 : 21st CENTURY ACTIVITY USING HIGH ORDER THINKING SKILL
Research is an essential applied skill; one that not only advances the knowledge horizons of children to help them better understand the world they live in—but is also a proven way through which they can learn to independently find data, analyze it (even to assess its integrity) and then use it to solve a problem,

NEW SECTION - 5 : DEVELOPING SKILLS
Observation
Curiosity
Analytical Thinking
NEW SECTION - 6 : REINFORCEMENT NOTICE BOARD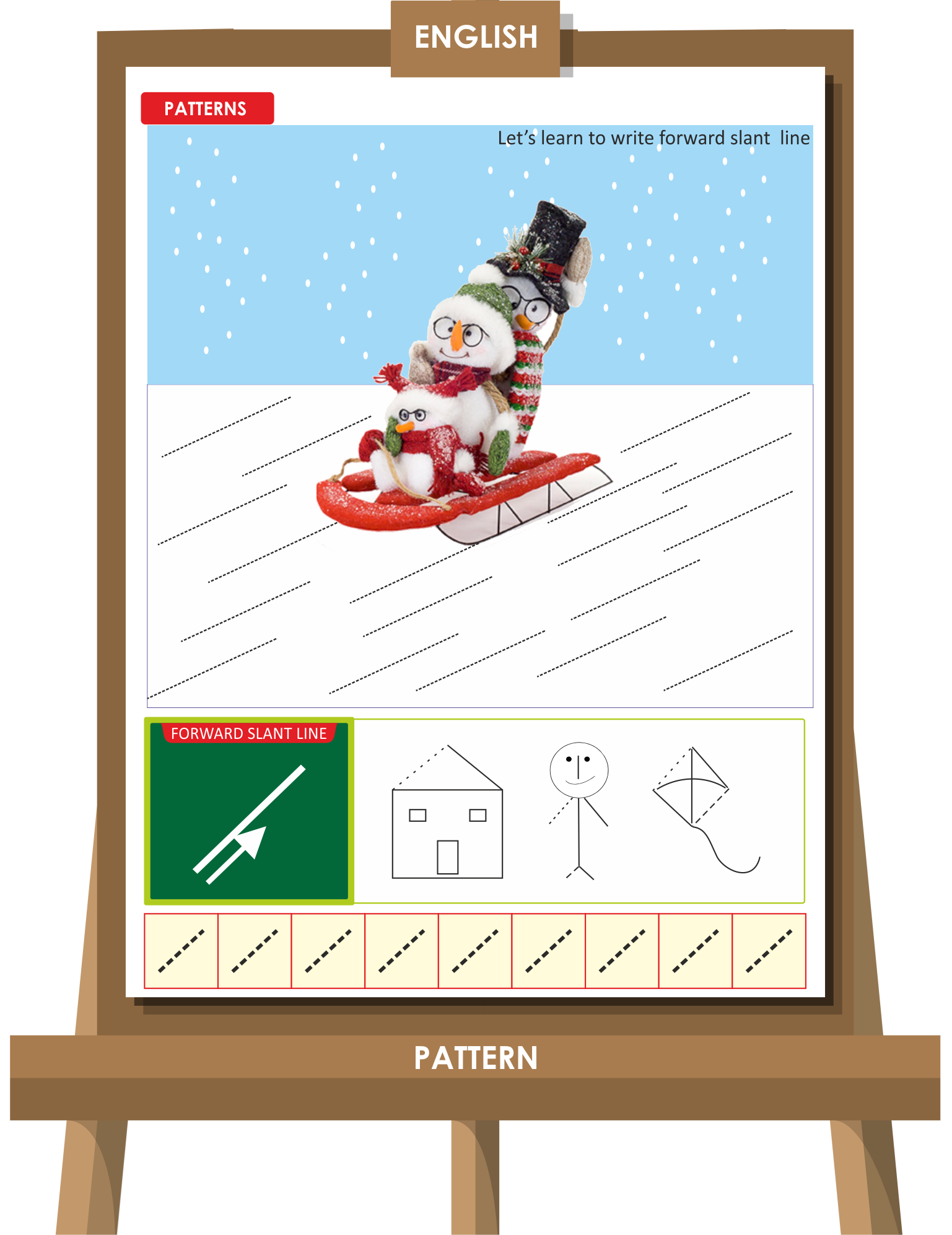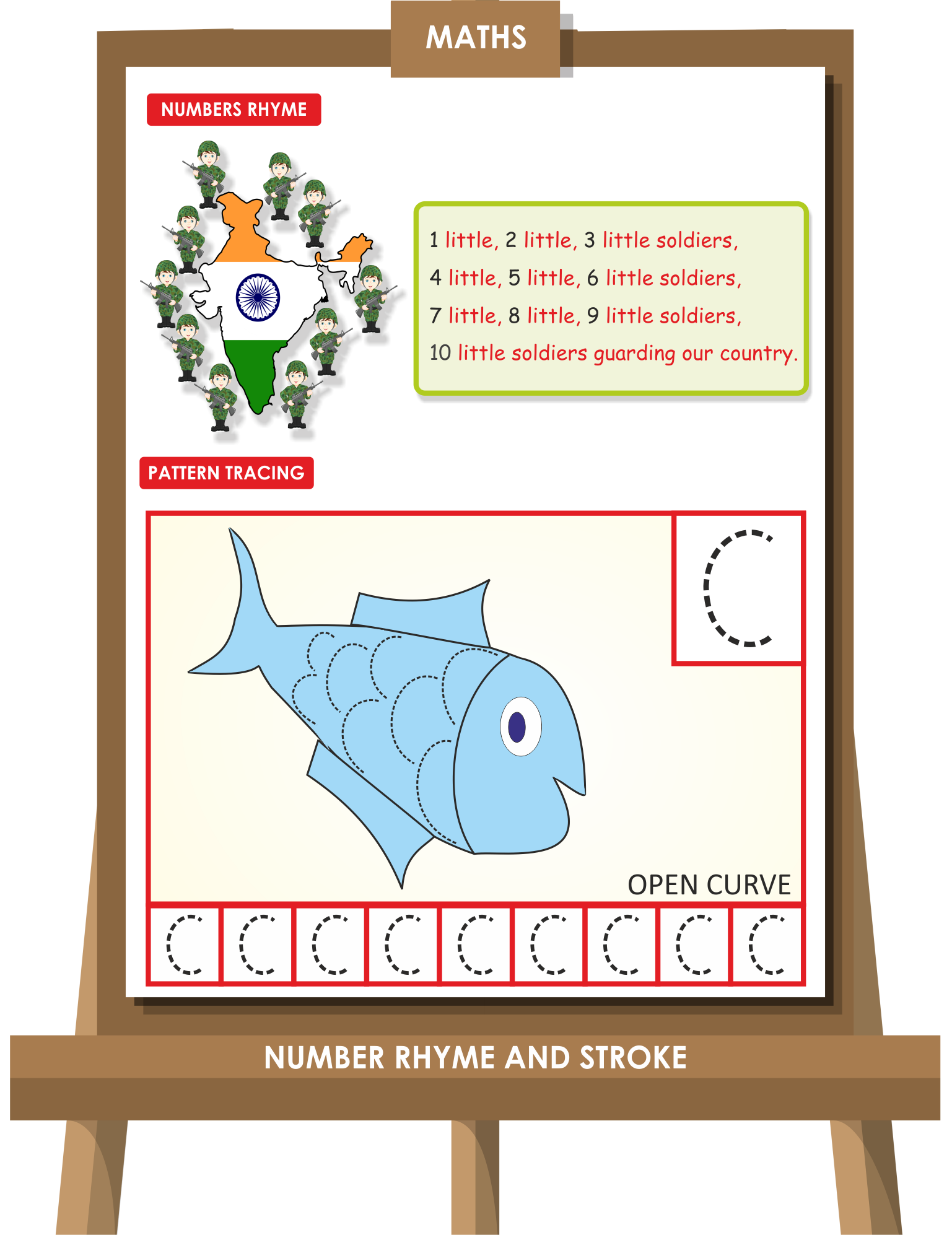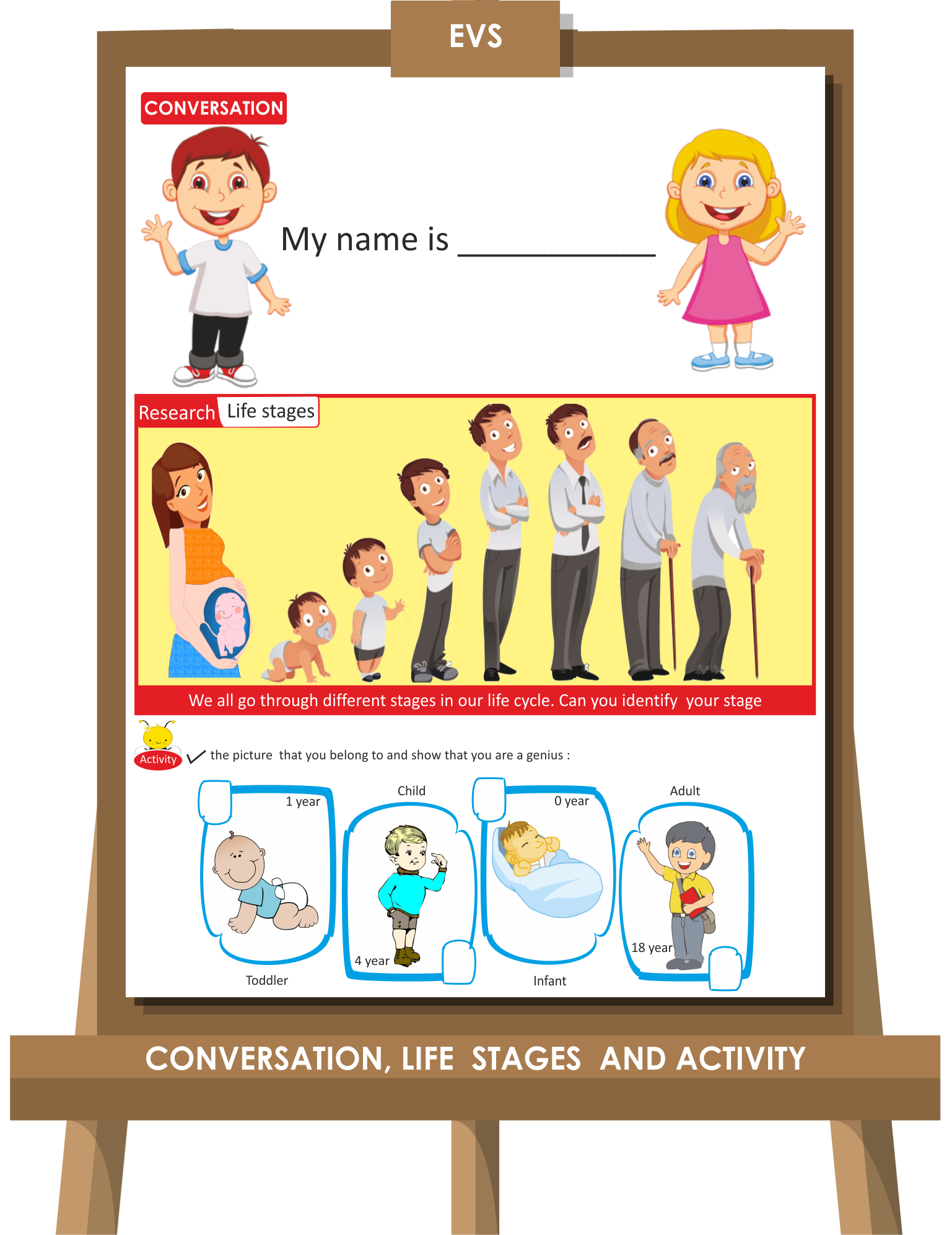 NEW SECTION - 7 : SUMMARY OF THE DAY - 3
* Started the day with prayer.
* Talked about Honesty.
* Pattern forward slant line was introduced and practiced in book and workbook.
* L.D-Conversed on topic morning activities (Get ready)
* Pre-number stroke open curve was introduced and practiced.
* Sung number rhyme
* Activity was done for logic 1 - Visual discrimination
* Conversation(1 sentence) on topic myself was done.
* Got to know life stages through activity
NEW SECTION - 8 : PRACTICE / EXTRA ACTIVITY SHEET
Junior kg unit 1 day 3.pdf
NEW SECTION - 10 : CO-CURRICULAR ACTIVITIES DANCE CLASS
Complete and Continue