DAY - 1
NEW SECTION - 1 : HELLO MY DEAR KIDS! WELCOME
"Play is the work of the child"
Maria Montessori
NEW SECTION - 2 : QUICK VIEW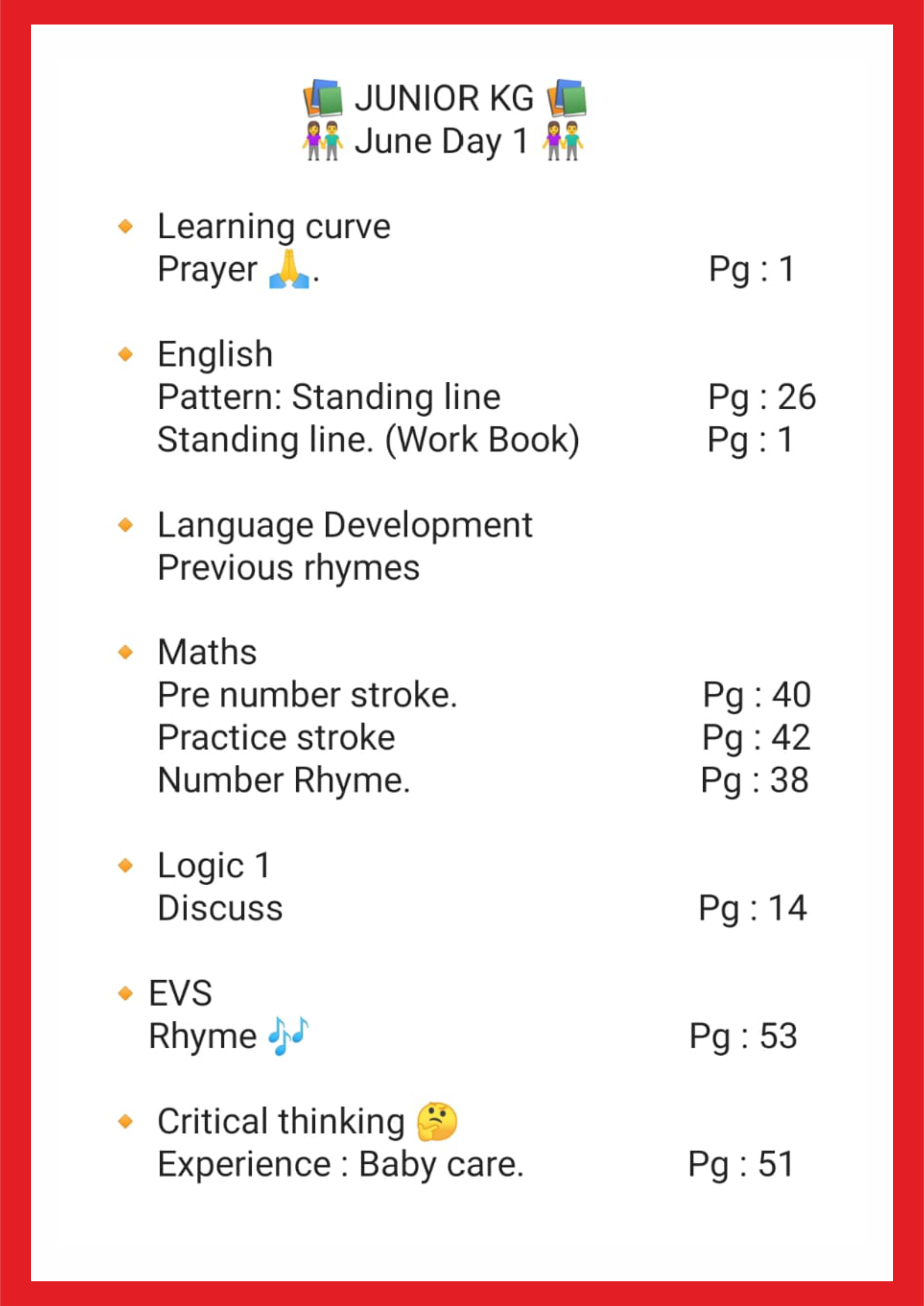 NEW SECTION - 3 : CLASSROOM VIDEO
NEW SECTION - 4 : 21st CENTURY ACTIVITY USING HIGH ORDER THINKING SKILL
Pretending is important in child development. Through pretend play: ... Dramatic play experiences are some of the first ways children learn about their likes and dislikes, their interests, and their abilities. They experiment with role playing and work to make sense out of what they've observed.
NEW SECTION - 5 : DEVELOPING SKILLS
Observation Skills
Creativity
Imagination
NEW SECTION - 6 : REINFORCEMENT NOTICE BOARD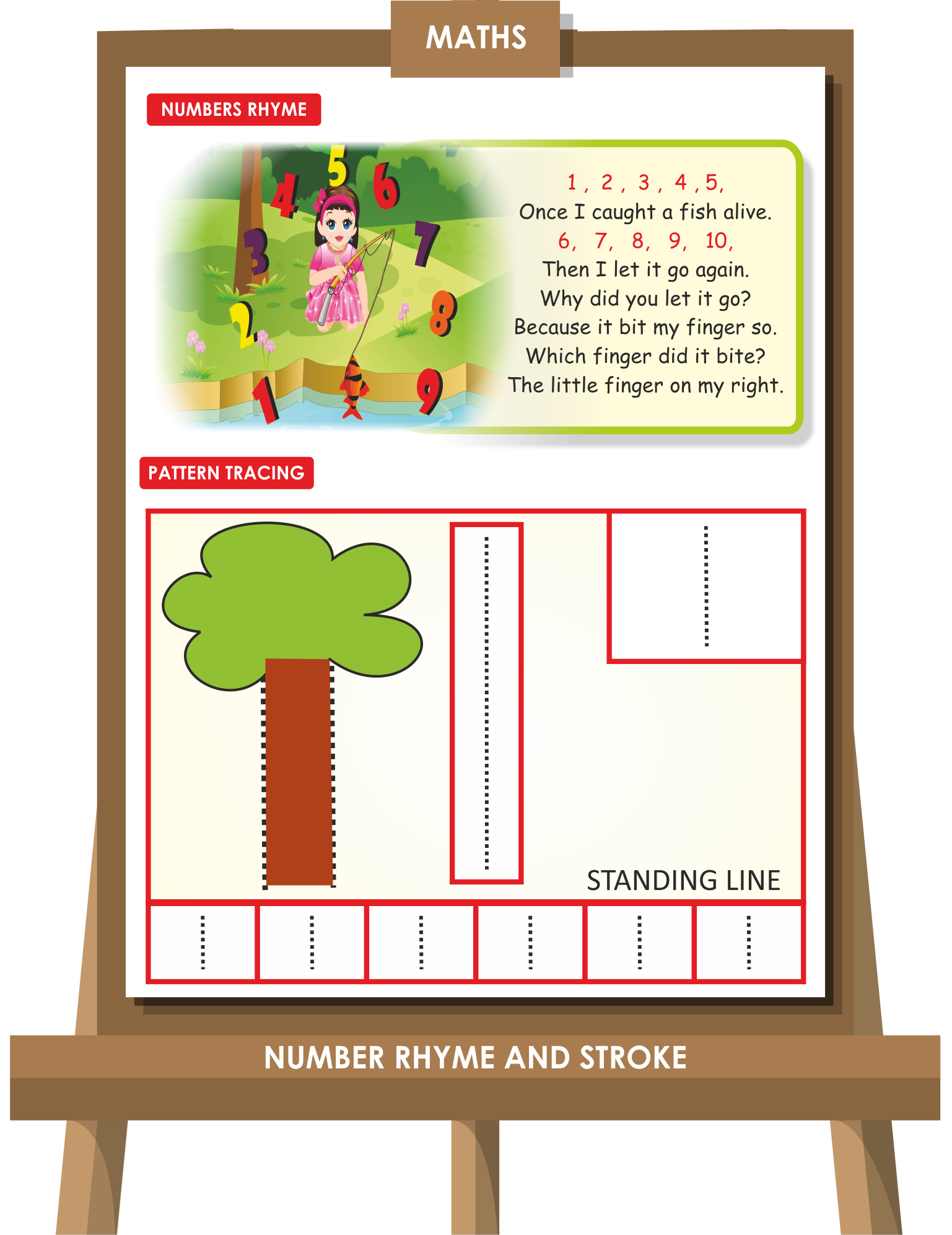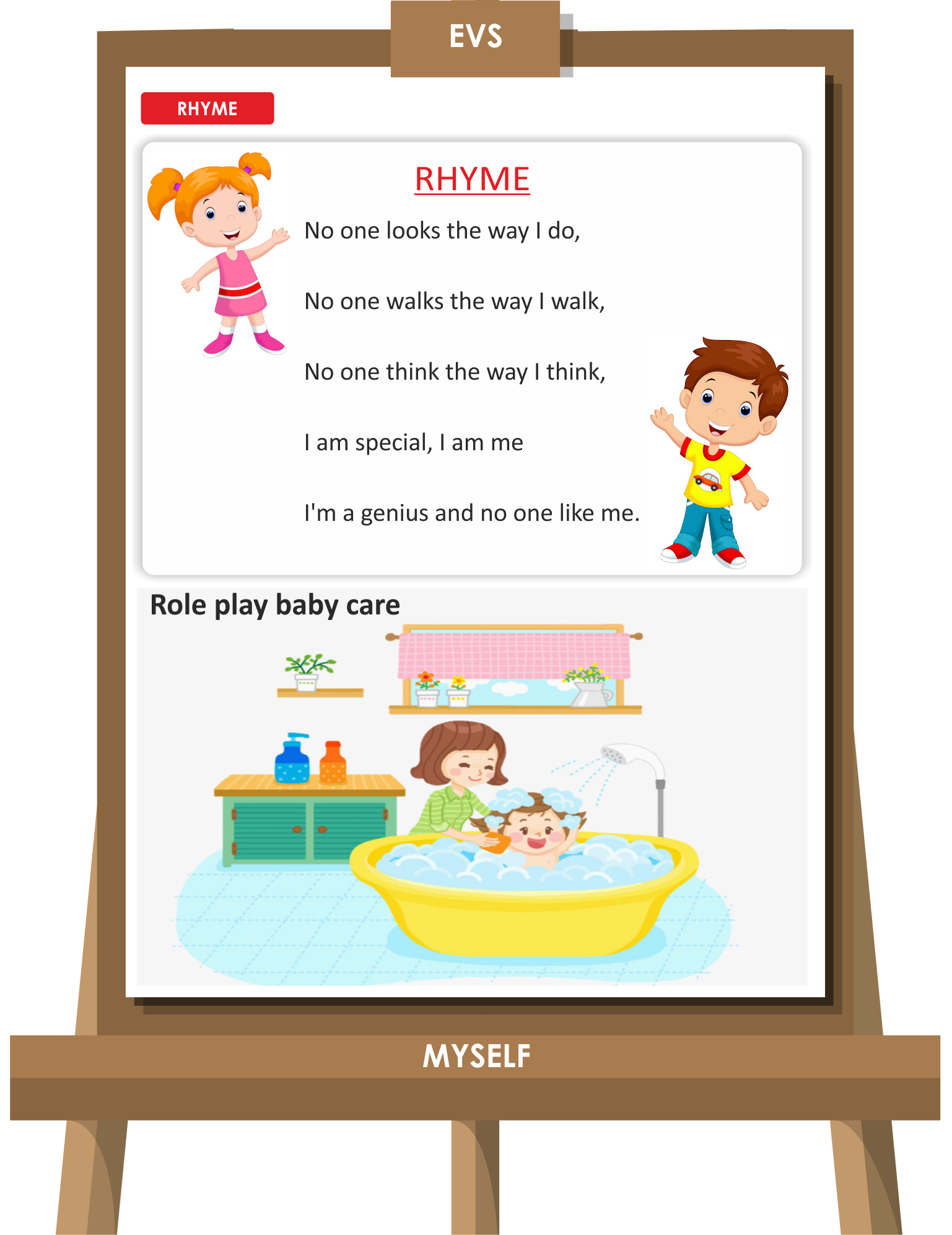 NEW SECTION - 7 : SUMMARY OF THE DAY - 1
* Started the day with prayer "For New Day". Discussed the meaning from Kinder enlightenment.
* Learnt pattern standing line and practiced in book and work book
* L.D-Sung and enjoyed the nursery rhymes
* Got to know how to write pre-number stroke standing line and practice in book.
* Sung the number rhyme.
* Discussed logic-1 visual discrimination
* Rhyme "No one looks" for topic myself
*Role play was done for baby care.
NEW SECTION - 8 : PRACTICE / EXTRA ACTIVITY SHEET
Junior kg unit 1 day 1.pdf
NEW SECTION - 10 : CO-CURRICULAR ACTIVITIES DANCE CLASS
Complete and Continue